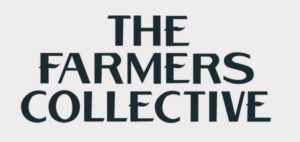 This month our local business feature is The Farmer's Collective! The Farmer's Collective is a new shop in Hamilton on Main Street that is bringing local produce, flowers, and products to you! In hopes to make local products accessible to our community, they work with local farmers and vendors to bring you fresh food at retail prices. They even have a window you can walk up to and order a coffee or a delicious sandwich for lunch! If you're looking for a fun evening out, you can stop by for a drink!
This unique spot has become very popular with the residents in Hamilton. Mindy and Josh Staton, the owners of The Farmer's Collective, also have their own flower farm. You may recognize Mindy from seeing her in her and her mother's flower shop in town – Two Little Buds. We asked Mindy a couple of questions about her business:
Q: What inspired you to start Farmer's Collective? I am a flower farmer myself, and truly understand how important it is to sell the product I grow.  We wanted to give other farms and local producers an outlet to sell their products.
Q: What made you excited to bring your business to Hamilton? Since opening my first store (Two Little Buds) in Hamilton back in 2018, I have continued to be so excited for the future of this great city!  So much is happening and it is very exciting to be a small part of it.
Q: What experience do you hope your customer's have when they come to Farmers Collective? We want customers to feel a sense of community, we also want people to experience and get excited about local products!
Q: What unique quality does your business bring to the community? Our market is constantly adding new things from week to week, so since we are so based on seasonality we offer things that are truly in season and grown by farmers in our area!
Q: What does success mean to you?  Feeling happy to go to work everyday:)
This month we are giving away a gift card to Farmer's Collective so that you may get the opportunity to stop in and check out their shop! We encourage you to help us in supporting our local businesses that work hard to bring unique and fun experiences to our city! For more information, head over to their
website
and check them out!
The Farmer's Collective
302 Main Street
Hamilton, OH 45013